12V 4C Style Roadster Electric Ride On Car
Availability:

Out of stock

Please try another colour
Est. Delivery Cost: £7.99
Sporty Italian Roadster - this 4C Roadster is one of the hottest styles around and now your kids can drive one, too!
This battery powered, ride on electric car can be driven by the normal in-car controls by using the gearstick and pedal. The parental control can also be used to operate the car in forwards and reverse gears, and also turn the steering wheel left and right.
Parental remote control - The car can be used with the in-car controls, using the pedal, forwards/reverse switch and steering wheel, or can optionally be used remotely with the parental control. The parental radio remote can operate from up to around 20m away and controls forwards/reverse and moves the steering wheel left and right.
MP3 player input - The car comes with a cable which plugs in to the dashboard, allowing an MP3 player or any other device with a headphones socket to be plugged in, and the music played through the car speaker. Plugging in a device disables the in-car sounds!
Working lights - The front headlights can be switched on and off using the dashboard switch, the rear lights illuminate in reverse.
Twin motors - Twin motors for each rear drive wheel means better performance on rougher surfaces or grass.
Horn and music sounds - Steering wheel activated horn and music sounds.
Twin speed - High and low gears can be selected with the dashboard switch.
Battery meter - Dashboard mounted battery meter to indicate remaining playtime.
Other Information
Parental Remote - Included (optional use)
Suitable age range - 3-6 (or younger with full parental supervision)
Charge time - 14 hours for a full charge
Run time - Up to 1 hour from a full charge (depending on the type of use)
Battery type - 12V (2 x 6V 4.6Ah) lead acid
Motor type - 2 x 12V 25W
Maximum speed - 3.5km/h
Suitable operating surface - Firm, flat surfaces and flat lawns only
Dimensions - 99cm x 54cm x 44cm
Box size and weight - 99 x 55 x 29cm, 11.5Kg GW
NOTE - For birthdays and surprises we recommend you check the estimated delivery time is a week before and assemble the product as soon as you receive it so that it's ready to go on the day.
Car Dimensions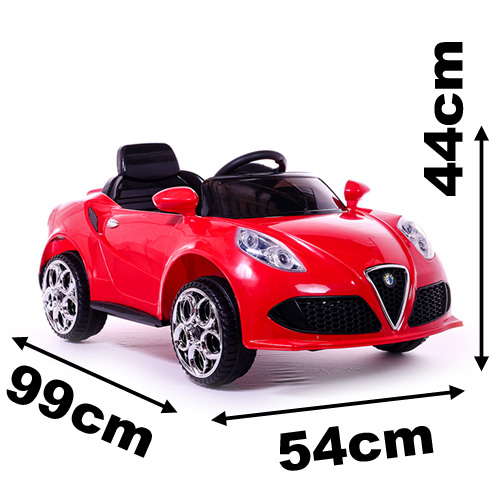 Seat Dimensions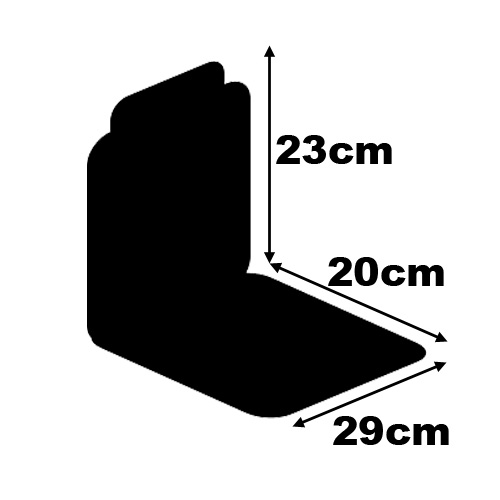 Assembly Instructions
All our cars and bikes are easy to assemble and for most models all you'll need is a screwdriver.
See the full assembly required:
More Info
=
MP3 Input

=
Age Range 3-6

=
Remote Control

=
Max Weight 30kg

=
Horn and Turn Sounds

=
Seat Belt

=
Working Lights

=
Twin Motor

=
12V Battery

1 x Remote Control
1 x Mp3 Connection Lead
1 x Charger for the car battery
1 x User Manual
1 x 12V Battery and Charger
1 x 4C Roadster
MP3 Input
Age Range 3-6
Remote Control
Max Weight 30kg
Horn and Turn Sounds
Seat Belt
Working Lights
Twin Motor
12V Battery
In the interests of your child's safety, your safety and the safety of others, we must ensure that you fully understand the recommended guidelines for these products.

Your ride on battery operated vehicle must not be used on any public highways – such as roads or pavements. The vehicle should only be used on private property with the permission of the owner.

Appropriate protective equipment such as a safety helmet and knee and elbow pads should be worn at all times.

Children should be supervised by an adult at all times when using the vehicle.
It is essential for your child's safety and optimum performance of the product that you fully read and follow all instructions before use. This includes information on the charging of the battery.

If in doubt - please contact us for further advice.